Regenerator 3017
Released Feburary 25, 2014 | HC Productions | HC017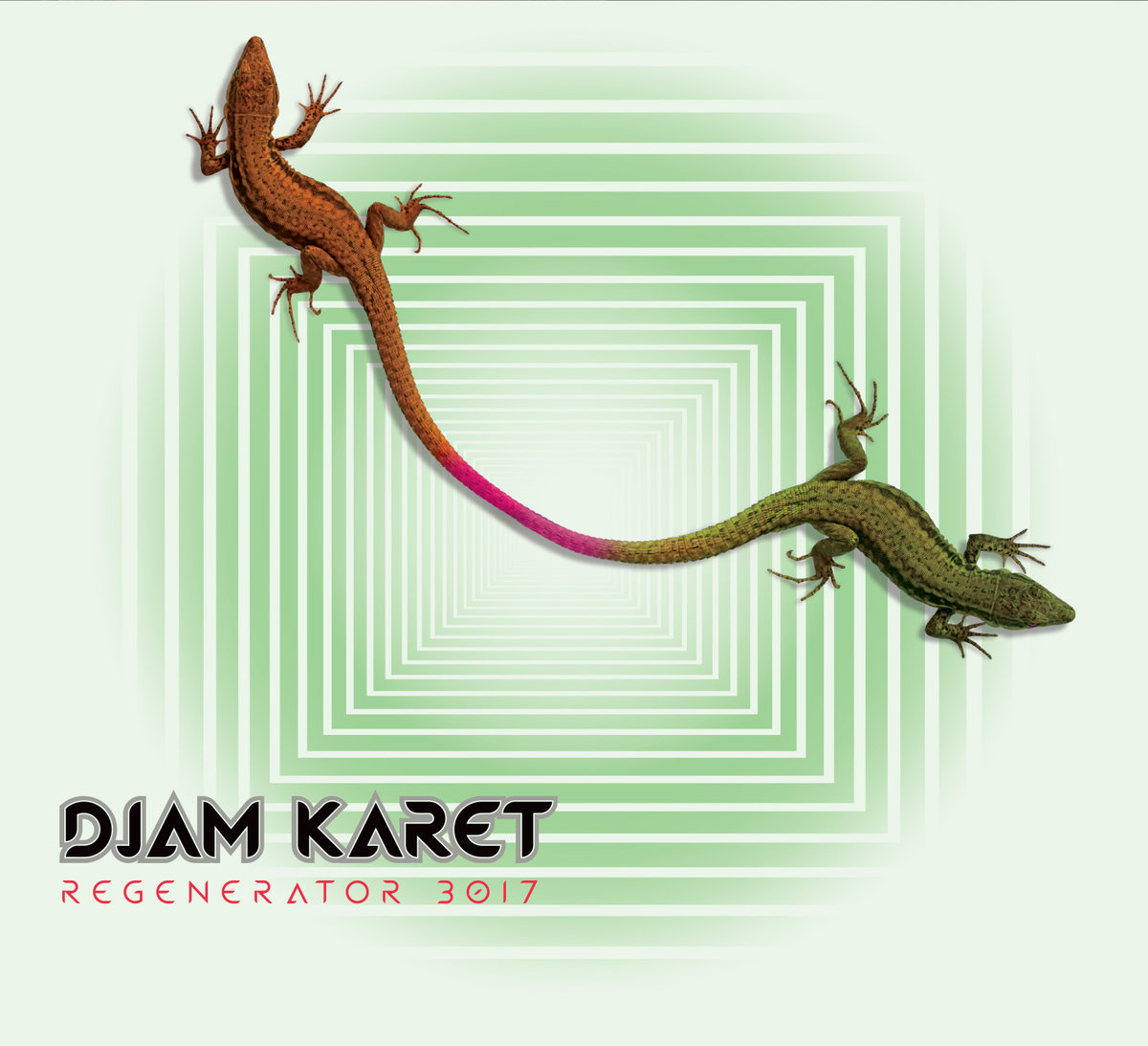 1. Prince Of The Inland Empire (5.35)
2. Living In The Future Past (4.50)
3. Desert Varnish (7.18)
4. Wind Pillow (4.39)
5. Lost Dreams (3.49)
6. Empty House (6.07)
7. On The Edge Of The Moon (8.36)
Regenerator 3017 is the 17th album released by American instrumental group Djam Karet. Formed 30 years ago in 1984, Djam Karet celebrates this anniversary with a collection of all-new music filled with memorable melodies, wailing guitar solos, minimoogs and mellotrons, and more. Featuring all of the original band members, Regenerator 3017 showcases a band at their fiery best!

All music composed and performed by Djam Karet
Produced, mixed and mastered by Gayle Ellett
Recorded at White Arrow Studios and Foggy Mountain Studios between June 2012 and December 2013.

Most of the time the guitar solos are: Ellett-left speaker, Murray-center, Henderson-right speaker.

In order to capture a more lively and dynamic sound, no compression was used in the making of this CD.