Kafka's Breakfast
Released 1988 | Auricle | 033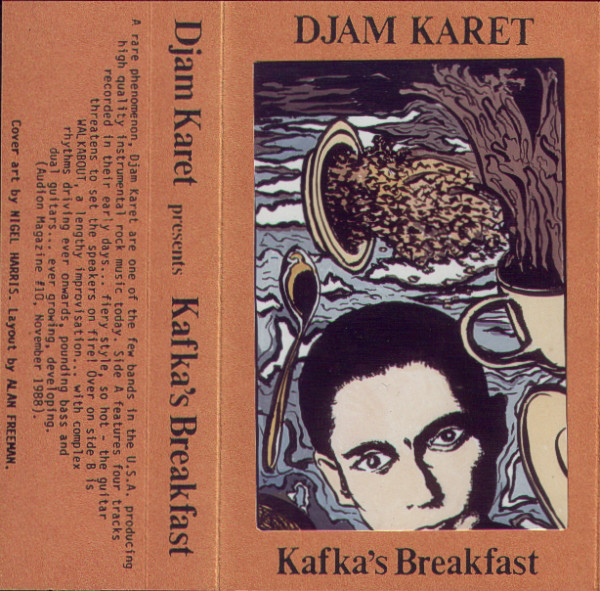 Side One (Studio 1982):
1. More Fact Than Figure (4.33)
2. A Way Of Life (4.45)
3. Tangerine Rabbit Jam (4.10)
4. Night Scenes (5.40)

Side Two (Live 1987):
1. Walkabout (24.22)
The music on side one is originally from Happy Cancer's 1982 McMusic For the McMasses.
The music on side two is a live improvisational recording (no overdubs) from The Ritual Continues and has never been reissued.

There are multiple pressings of this release with slightly varying covers. The music is the same on each.